This website will be updated continiously. Over the next weeks we will be updating various sections and content. 

Latest update: Regarding registration: in case you have unforseen difficulties making the registration payment, please try again after 2 hours and make sure to clear your browser cache before trying to register again. Also check spam folder in case you have not received a confirmation of your registration.
 
Welcome!
We would like to welcome you to the 18th International Forum for Back and Neck Pain Research in Primary Care in Groningen, the Netherlands! Groningen is a mid-size vibrant city in the North of the Netherlands. We look forward to welcome you here for a fully on-site Forum, with high quality relevant research, and ample opportunities for personal interactions. Please read more, by clicking here.

>>>> IMPORTANT DATES AND DEADLINES <<<<

Registration open:

Please note that with regards to registration, priority will be given to participants who have been accepted to present an abstract or workshop proposal!

Deadline abstracts and workshop proposals submission: 1 March 2023 - CLOSED!
Extended deadline Scholarship submissions - new deadline: 15 March 2023 - CLOSED! 
>>>>                                                       <<<<
 
Workshop proposals acceptance notice:
April 11, 2023 - NOTICE SENT
Abstracts acceptance notice:


April 11, 2023 -

NOTICE SENT


Due to technical issues there was a delay in the notifications of abstract acceptance (Poster/Oral). All authors should now have received a notification (also check your spam folder in case you have not received a notification). More information for presenting authors (workshop/oral plenary/oral parallel and poster presentations) will be available around the end of May/begin of June.



Scholarship acceptance notice: 




April 14, 2023 -

NOTICE SENT
Early Bird and presenting author registration deadline:
May 1, 2023 - EARLY BIRD CLOSED
Conference
August 29-31, September 1, 2023
Follow us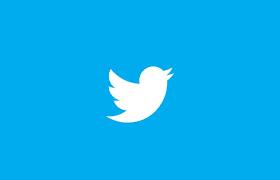 18th International Forum for Back and Neck Pain Research

Registration website for 18th International Forum for Back and Neck Pain Research
Wenckebach Instituut for Education and Trainingpaog@umcg.nl
Wenckebach Instituut for Education and Trainingpaog@umcg.nlhttps://www.lbpforum2023.com
2023-08-29
2023-09-01
OfflineEventAttendanceMode
EventScheduled
18th International Forum for Back and Neck Pain Research18th International Forum for Back and Neck Pain Research0.00EUROnlineOnly2019-01-01T00:00:00Z
University Medical Center GroningenUniversity Medical Center GroningenHanzeplein 1 9700 RB Groningen Netherlands